Beautiful San Diego Beach Home
Property overview
Mission Beach, San Diego, CA, USA
Condo

2150

sq. ft.

People: 10

Bedrooms: 4

Bathrooms: 4

Min. Stay: 4–7 nights
Premier Partner
Instant Confirmation
Good for families
Air Conditioning
No Smoking
Internet
Condo, 4 Bedrooms, 4 Baths (Sleeps 10)
Tour this property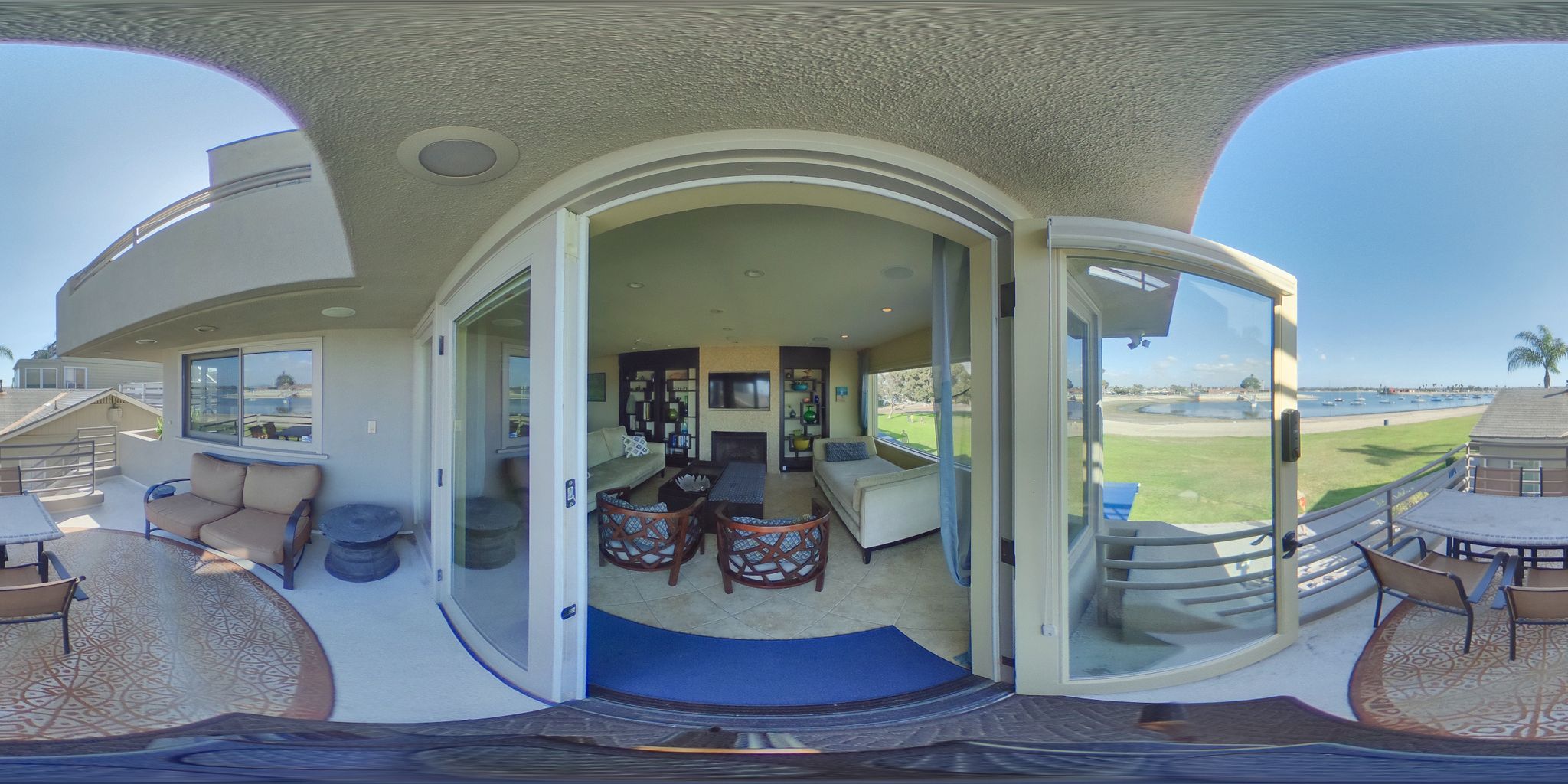 Owner
Ask a question
Sally Hardwick
Member Since 2005
The owner or manager of this property consistently provides great experiences for their guests.
About Sally Hardwick
Our primary home is in the high desert so San Diego is a great escape from winter weather and a nice change from snow in winter and the intense heat of summer. Now retired, my husband and I like to spend time in San Diego with friends and family, which we regularly do. Therefore, you will find our home to be very well supplied and maintained. It is our second home though we enjoy sharing it with others who visit San Diego. I'm sure you'll feel at home as well.
Sally Hardwick purchased this Condo in 1997
Why Sally Hardwick chose Mission Beach
We shopped for a couple of years before buying our home. Our family is all very tall, so it was important that we find a home that was large enough to be comfortable. And, we found it! Our home has very generously sized rooms...2 master suites and two other bedrooms that are very comfortable. We also liked the fact that there is lawn out front before the sand. This allows us to play games like crochet, frisbee, etc. without having to get sandy (unless we want to!). Our home is also close to cafes and beach rentals for beach toys and equipment, bicycles and wet suits. There is a playground for children very nearby and basketball and tennis in the same area, just step away. We love our location: it is convenient, not as busy as the ocean side (though just a few steps away) with immediate access to all our favorite activities.
Facilities
Featured
No Smoking

Satellite or Cable

TV

Children Welcome

Washer & Dryer

Internet

Heater

Parking

Air Conditioning

Fireplace
House Rules
Check-in: 15:00
Check-out: 10:00
Children allowed
Home is not child proofed -supervision required
Minimum age of primary renter:35
Max guests:10
Garage is low; read Agreement for clearances
House must be locked if no one is present
10 guests. This includes any child who walks; little hands on mirrors/glass, dropped drinks, and crayons and spit-up on sofas qualify them as guests!
Cancellation Policy
100% refund for cancellations more than 60 days before check-in date.
Reviews
1–6 of 77
Perfect house to stay!
The property folks were fantastic to deal with. They made this rental easy! And the property was amazing! Lovely house. Would definitely recommend in the future.
great place for family get together
Michael P.
Thousand Oaks, Ca. USA
Great location, accomodations and large bedrooms. Made for a super time for 6 adults and 3 children. A/C was especially nice. Dealing with the management was fantastic.
Owner's Response:
So glad you had a good time and found my crew so great...I have to agree...good folks deserve good folks! Thanks for taking a moment to share your experience!
Amazing home, perfect location!
We stayed in this amazing home to celebrate our 20th wedding anniversary. We held a vow renewal ceremony at the Catamaran Resort and Spa which was only a short walk away. This home was very spacious as we shared with 1 other family. It is within walking distance to pretty much everything and the decks are amazing. We ate dinner most nights on the top deck and enjoyed the outdoor bbq and refrigerator. Home is extremely well stocked and having a bathroom to every bedroom was very convenient. If you love outdoor activities this home is in the best location. You can rent so many different types of water crafts just right outside. We brought our own jetskies and it was perfect to have parking within walking distance for the skies. Thanks again for allowing us to share your little bit of paradise.
Owner's Response:
So glad you had such a good time for such a special occasion and were able to take advantage of all our home and the area have to offer!
Griffin's Graduation Weekend
We had a wonderful time in Mission Beach celebrating our son's graduation from SDSU! The house slept 10 of us with no problems. The location is amazing... right on the water and next to the rec path. We enjoyed using the top patio to gather as a family and enjoy the beautiful view. We had plenty of parking. Two small rental cars fit in the garage and a public parking lot is right next to the house. We hope to come back in the future!
Owner's Response:
Congrats to your grad! So glad you al enjoyed yourselves and hope you will return!
Great Weekend
The place was located perfect for the kids to play at the beach
Great Bay views with privacy, clean and spacious, 3 out of the 4 bathrooms renovated
Sally and her staff Vanessa were both attentive to all questions. We had a medical situation near the end of our stay and they both were empathetic and accommodating. This house has 4 bedrooms and 4 bathrooms with one of the bathrooms being just outside the bedroom and near the main living area. This bedroom also has a closet with an excellent washer and dryer. The 2 decks are a great spot to enjoy the views while still having privacy. The kitchen is well appointed with most things you need for a short term stay which makes cooking at home that much easier. There was even a decent salad spinner which has been missing in other homes we've rented. The house is located in close walking distance to several good eating spots and bars both North and South. Our last night we dined el fresco at the Caterman and both the food and service were excellent. Coming from a small city in Canada, I was not expecting the tight fitting houses and lane-ways common to this area. When we first arrived in the lane way at the back of the house, I was quite worried we were in a bad area and the house would not be as pictured. Once inside the main level, I was reassured that the house was as depicted in the ads and we enjoyed the quietness of the Bay while being just a short walk to the ocean boardwalk. Since I value the reviews of others, I like to provide feedback that manages expectations for future guests. The 2 homes next to Sally's are currently under renovation which did not bother us other than we were surprised that we were not told ahead of time. Some areas of the home have been renovated beautifully. Other areas are in need of updating. There are older carpets on the stairs and in the bedrooms that are worn and musty. The mustiness may have been due to the unusual amount of rain that San Diego experienced the week prior to our arrival. Seeing as 2 of us in the group have allergies and breathing difficulties, Vanessa went out of her way to provide us with natural methods to absorb the odors, which was greatly appreciated. To give this house a 5 star rating, I would suggest replacing all carpets with flooring similar to the master and reupholstering the living room furniture. Sally's home feels like a home and not a stark rental. We enjoyed cocktails on the deck and resting in the comfy beds after visiting the nearby sites. Thank-you Sally and Vanessa for accommodating us on our first trip to San Diego.
1–6 of 77
Location
Mission Beach, San Diego, CA, USA
At the Intersection of Fun and Relaxation.