Property overview
West Beach, Kiawah Island, SC, USA
Cottage

1500

sq. ft.

People: 8

Bedrooms: 4

Bathrooms: 3

Min. Stay: 3–7 nights
Good for families
Pool
Air Conditioning
No Smoking
Internet
TV
Cottage, 4 Bedrooms, 3 Baths, (Sleeps 8)
Tour this property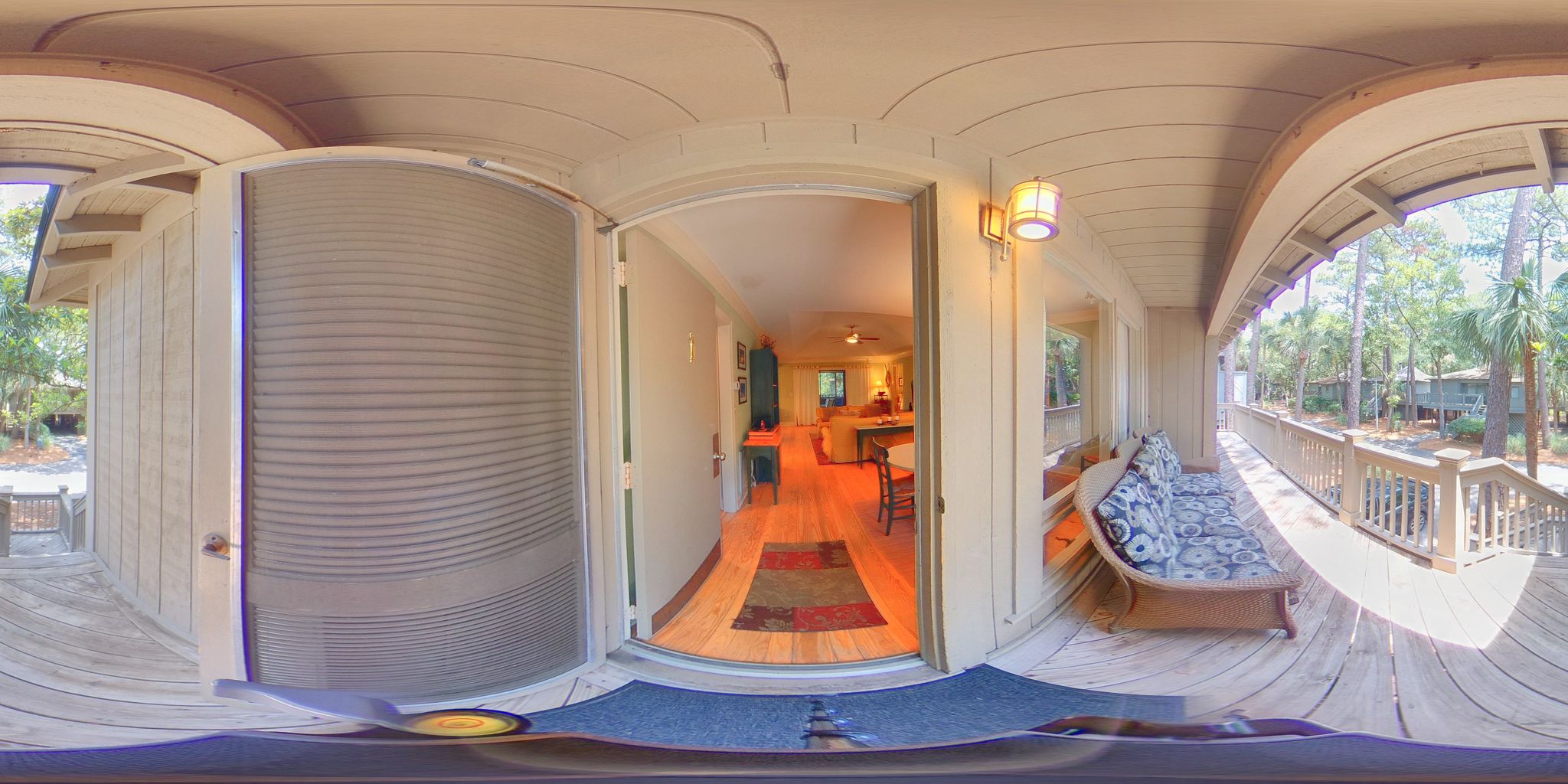 Owner
Ask a question
Alina Bartlett
Member Since 2005
Languages:

English, Spanish
About Alina Bartlett
We are Richard and Alina Bartlett, the owners of 1013 Sparrow Pond Cottage. Both of our children learned to ride bikes, roller blade, fishing and crabbing in Kiawah. Every summer we host our extended family from Florida and every Thanksgiving we share the good times with those from Canada. We wish every one of our guests lasting and unforgettable memories.
Alina Bartlett purchased this Cottage in 1994
Why Alina Bartlett chose West Beach
During our 10th wedding anniversary we visited Kiawah, a Real Estate Agent and the rest is history. We chose this Barrier Island because of its natural beauty, relaxed atmosphere, miles of bike paths, and shallow safe beach, a must with small children.
What makes this Cottage unique
1013 Sparrow Pond is located in the area we like to call "historic Kiawah" or the West End of the island. It is close to the Main Gate and easy access to Freshfields Village. We are a few minutes' walk to both the neighborhood pool and the beach. A short bike ride on the beach will take you to the West End of the island where the river meets the sea and where you can experience haunting sunsets and plenty of marine life. The tidal pools are great fun for the young ones. We are also a short walking distance from the Cougar Point Golf Course and the West End Tennis Center.
Facilities
Featured
No Smoking

Air Conditioning

Satellite or Cable

Washer & Dryer

TV

Children Welcome

Internet

Heater

Parking

Swimming pool
House Rules
Check-in: 16:00
Check-out: 10:00
No pets
Due to allergies Pets are not allowed.
Children allowed
Cribs, High chairs are NOT provided.
Minimum age of primary renter:25
Max guests:8
All noise outside the house must end by 11:00 pm
All cars must be parked within the house property at all times. Street parking is not allowed. Maximum number of cars: 3
Check in and Check out times are strictly enforced, no exceptions
Cancellation Policy
100% refund for cancellations more than 30 days before check-in date. 50% refund for cancellations more than 14 days before check-in date.
Reviews
1–6 of 20
Cozy beach bungalow
Perfect for our family of 6 adults and 2 small children. It was a short and beautiful walk to the beach and a quick drive to the grocery store and village.
Owner's Response:
We are glad you enjoyed your stay and took advantage of the location.
Best regards,
Alina
Great beach vacation home!
Our family spent several nights at this lovely cottage. The home was very clean, cozy, stocked with all the supplies you need and decorated super cute.
Very easy walk to the beach and the neighborhood was pretty and peaceful.
We would stay here again as we all loved it!
Owner's Response:
Thank you and we look forward hosting you again in the future.
Best always,
Alina
Kiawah island gem
Great rental experience, communication was great, house was perfect for a family of 6. Dream kitchen. And the beautiful beach is an easy tree covered walk. Did encounter 2 snakes on the bike trail next to sparrow pond so be sure to watch where you're walking especially late evenings
Owner's Response:
Thank you Judy for your kind remarks. You broke the record with two snake sightings in one visit!
Wishing you all the best,
Alina
Comfortable beds and living area and well equipped nice kitchen.
We have stayed here before and keep coming back! Great space in the cottage with 4 bedrooms and there is a lot of storage space and shower under cottage.
Owner's Response:
Thank you Melissa! So glad you enjoyed your stay. Looking forward to having you back in the future.
Alina
Great stay! Perfect location and all the amenities
We had a great week. It's in a perfect location located close to all the bike trails, the beach, and all the stores. It's perfectly equipped with all the amenities you need for staying in and cooking or grilling and very comfortable and beautifully decorated for lounging and sleeping. Our favourite is the screened in room out back for eating meals or enjoying a drink, it has a great atmosphere with all the trees and wildlife around!
We would highly recommend this for couples or families. We had 2 couples with 3 kids and lots of room for everyone! We will be back for sure
Owner's Response:
We are so glad you enjoyed your stay. Hope we can be of service in the future.
Best always,
Alina
Should not be listed with your company
I have rented several times with Home Away and have never been disappointed before this experience. Obviously you have not seen the property in person. All baths had serious mold, tub had sand, leak in ceiling with mold, cockroaches, washing machine had mold in the rubber gasket. So bad that I could not wash my clothes, only their towels. It truly was an embarrassment. Reading through their contract again I think they have had similar reviews as they mention - if you don't like it, it was your decision to rent. I hope you remove this property. This is not just a cleaning issue but total neglect. We have pictures showing the above if interested.
Owner's Response:
Dear Constance,
I am very sorry that the conditions of our place were not to your satisfaction. Since we are not able to visit the place between rentals, we are addressing these issues with the management company so they will be resolved in the future.
1–6 of 20
Location
West Beach, Kiawah Island, SC, USA